It's a fundraiser for the Marsha Rivkin Center for Ovarian Cancer Research.
A pie buffet both savory and sweet.
With LIVE MUSIC, PIE PRINCESSES, A LA MODE GIRLS and RAFFLE PRIZES!
Date: Friday January 23rd, 2015
Time: 6:30 PM – 10:00 PM
Address: 5216 20th Ave NW, Seattle, Washington 98107
Entrance Fee/Donation: Bring a pie for the buffet or $20 per person.
Ticket available at the door. Online ticket sales have concluded.
Buy tickets for Ballard Pie Party 2015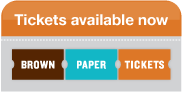 "Never doubt that a small, committed group of people with pies can change the world. Indeed, it is the only thing that ever has." – Subcommandante Tofutti